Founded in the 1930's, Wafcol, or the Worcestershire Animal Food Company Limited, soon became famous for its range of top quality specialist foods.
Purchased in 1989 by Armitage Pet Care, Wafcol Sensitive has been at the heart of sensitive diets for over 30 years.
There is a simple reason why we have stayed in the affections of British pet owners for so long – because our food changes dogs' lives.
Our Commitment to You
Unlike other sensitive diets available, Wafcol is a true, pure sensitive diet. Developed with Dermatologists and Veterinarians, our food has been specially developed to be sensitive on the digestion system.
Formulated with only a single source of animal or fish protein, we use only the minimal ingredients necessary to help you lower the risk of an allergic response from your dog. Our brand values – purity, quality and trust – are more important to us than ever and enable us to remain at the heart of the sensitive market.
Manufactured to the strictest exclusion principles, and with a commitment to maintain and protect recipes with only the highest quality raw material sourcing, Wafcol offer one of the most comprehensive range of sensitive dog foods available on the market today to help keep dogs fit, happy and healthy throughout their life.
For advice on health & nutrition or for more information about the Wafcol range please contact our Nutrition Centre.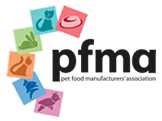 Please visit Armitage Pet Care for further information.